Looking for the perfect mix? Laminate floors are the best flooring option if you require both beauty and practicality. PDJ Shaw Flooring features a lovely range of laminate floors in various budget- friendly styles, colors, and finishes. Also, laminate floors are moderately easy to install and are extremely durable when it comes to heavy foot traffic.
Laminate floors are often considered a great substitute for hardwood floors because they offer the same natural look at an affordable price. What's more, it's also quite enjoyable in terms of its effortless maintenance. Like hardwood, laminate comes in a variety of grains and also comes in a variety of exciting looks which successfully mimic natural stone and ceramic.
Browse through our pristine range of laminate options and get the floors you have always dreamt of!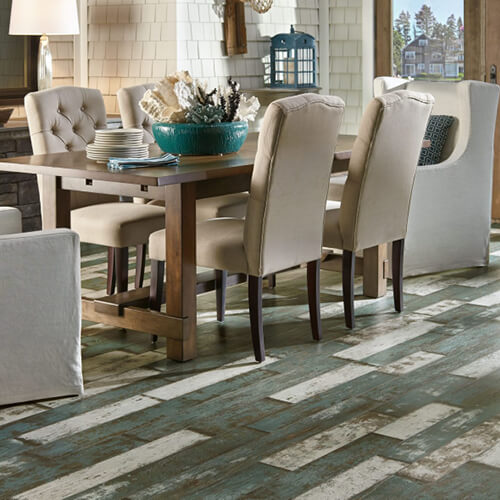 Get inspired to install laminate floors in your own home when you visit our gallery of room designs featuring laminate flooring styles available from PDJ!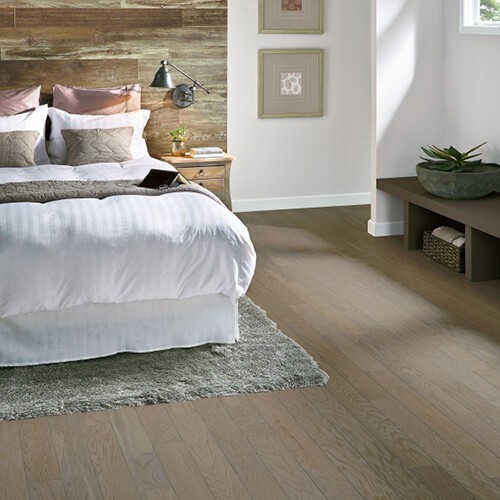 You will be surprised to know that laminate installation is extremely easy as it does not require adhesive agents or specialized tools. Therefore, installation is quick without much fuss involved either.  PDJ Shaw Flooring will take care of every step of the installation process, from measurements to removing your existing floor and preparing a smooth substrate. We have the best, skilled installers who's workmanship is guaranteed to last.
Find out more about what to expect during the laminate installation process and the relevant preparations required.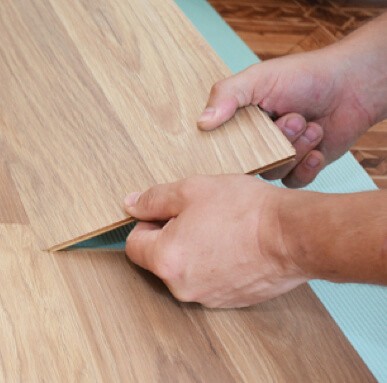 Laminate Care & Maintenance
Establishing a thorough care and maintenance routine is a guaranteed way to preserve the look and quality of your laminate floors. Although laminate floors are the best flooring solution when it comes to maintenance, it is crucial to take caution against spills, scratches and scuff marks.
Read our easy care and maintenance guide on how to care for your laminate floors!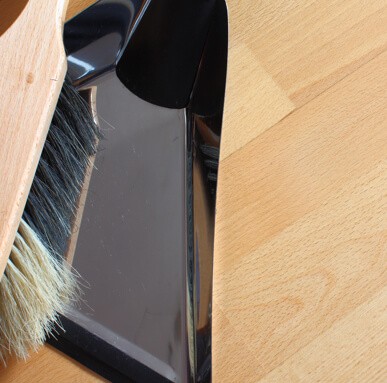 Some of our laminate brands we love
Just a few of the names we trust most for laminate flooring.