Summer is here, and the celebration often culminates with fireworks, sparklers, trips to the lake and homemade ice cream across our great nation as we celebrate Canada Day on July 1st. Here at PDJ Shaw Flooring in Waterloo, ON, we're continuing the fun with our Celebrate Canada Sale starting on July 1st and running through July 14th. During the sale, earn up to $500 off select carpet and flooring styles, including Shaw Floors, COREtec, and more. It's the perfect season to save!

How do you celebrate the Canada Day? Our friends at Cityline have compiled a fun and easy list of Canada Day party ideas that are sure to inspire your celebration this year. We're loving the patriotic decor, maple-leaf shaped cookies, and a Canada themed playlist for you and all your guests to rock out to. However, before you invite your family and friends over for the big party, it's the ideal time of year to consider renovation projects like new carpet or flooring. Summertime entertaining often leaves guests going from the indoors to the outdoors frequently. Guests may be carrying food and drinks, wearing wet swimsuits from coming in from the pool or lake, or tracking in mud and debris on your carpet or floors. Waterproof flooring by COREtec is a great solution for the wear and tear brought on by summer entertaining. With waterproof flooring, there is no need to stress about spilled lemonade, burst water balloons, or other summertime accidents. For a stylish waterproof floor that looks like hardwood, check out COREtec One in Plymouth Oak.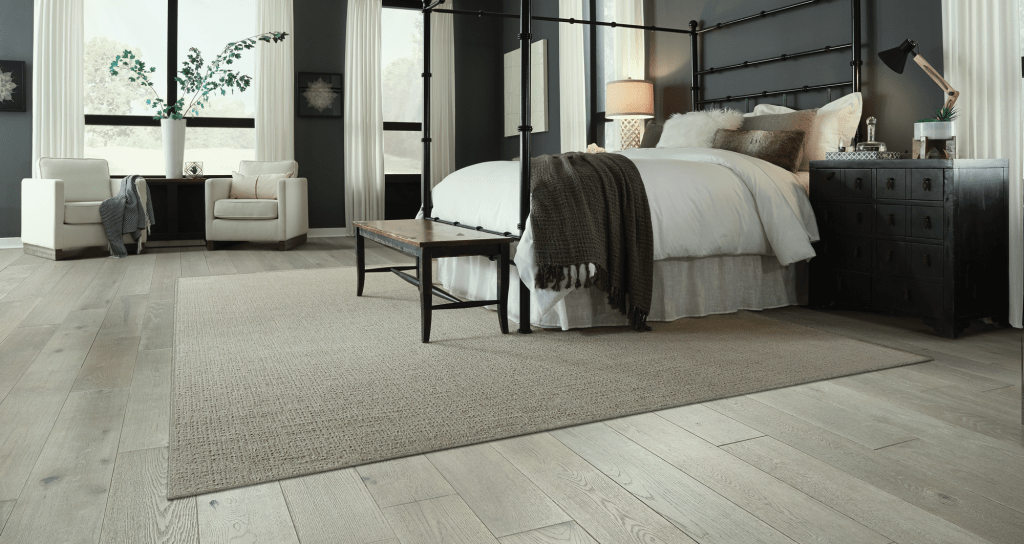 Are you ready to celebrate Canada Day with incredible savings? Be sure to download your Celebrate Canada Sale coupon for up to $500 off select flooring styles from July 1st to July 14th. Stop by our showroom today to get started.  Here's wishing you a Happy and Safe Canada Day from your friends at PDJ Shaw Flooring!